Didja know that we facilitator not only work on the MHS, but we already start our work before MHS. As the post earlier, facilitators have to attend a camp i.e TOT (training of trainees) and did some pre-MHS preparations.
First all all, all facilitators have their vest.
We don't make it or own it. We borrow if from HEPA i.e. Student Affair and Alumni Office.
Other than vest, it's our name tag
Distribution of name tag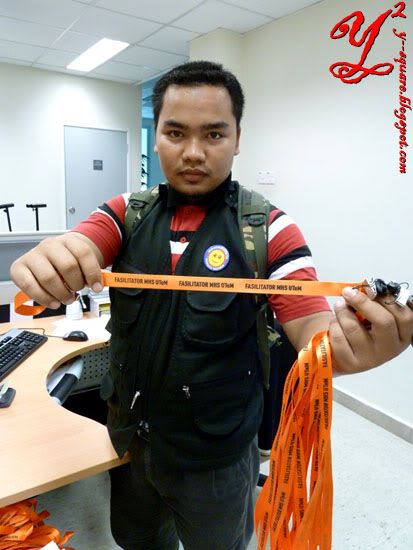 and the name tag string.
Tuan Haji's table is full of strings. Banji tali.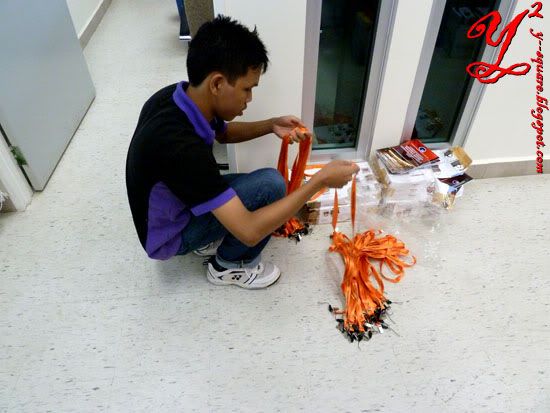 "Satu, dua, tiga, empat..... bila nak habis ni? Shit! sudah lupa sampai mana tadi~~~"
Other than that, all groups are busy meeting with their members to plan everything that they could control, so that new student will have less problem and feel more like at home.
Don't think we facilitators know everything. We are human (students too). Actually we are not as knowledgeable as you all (new student) see, we just burn the midnight oil. XP
The whole process is very tiring
(note: Wan xi was sick on the preparation. Not that she's lazy, but the fever rally pulled her down. Now you see how we faci sacrifice for you. Ceh wah~~~)
however, there is always time for play.